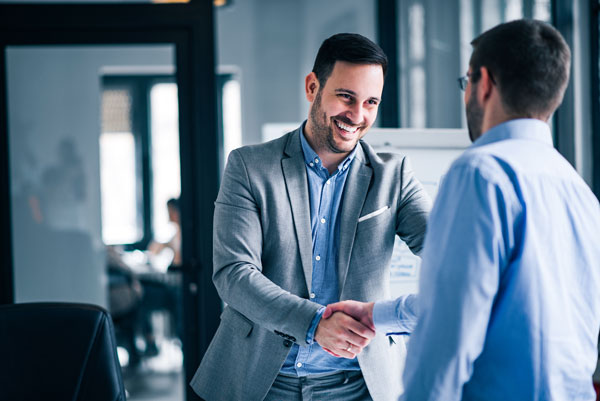 An organization really is nothing without its people. We're big believers in cutting edge HRIS technology but if it's not accompanied by great relationships, we know a company simply can't thrive. We care about facilitating the right ecosystem in which your team can create relationships with one another that truly add value to both their work and overall well being. 
We want companies and professionals to advance and thrive, and we believe the key to this is ensuring both your team and clients feel seen and appreciated. Here are four of our top tips for taking better care of your people:
1. Hire the right candidates.
This might sound like a no brainer but you'd be surprised at how easy it is to hire a "rock star" on paper who isn't a team player. Take special care to check that your prospective hire matches your core company values. You want someone who is committed to having meaningful relationships in business and can relate their skills and expertise to the benefit of your organization. Hiring the right people is especially important if the position calls for interfacing with clients; every person you hire becomes a representation of your company and its values.
2. Take every opportunity to reward and recognize.
Employees are by far your greatest asset and it's important to be intentional about making stellar workers feel appreciated. When your team members help a customer or client achieve their goals, make them feel seen and rewarded. Small things like a free lunch, holding a happy hour in their honor, or a gift card to their favorite coffee shop can have a big impact.
3. Don't treat clients like they're just business assets.
We strive to be an important ingredient in our clients' success, but we never want to treat them like they're just a number on the page. You never know where a solid client relationship might lead to. So many of our current friendships, business connections, and referrals have been the direct result of cultivating a genuine relationship with our clients. Encouraging your team to form relationships with their clients that are authentic, caring, and helpful pays off no matter what.
4. Create a culture that encourages lasting relationships.
We are always encouraged when our employees form strong relationships with one another. We know their strong connections make us a better team and allow us to work together better than ever. In addition, when our clients engage and form friendships with our team, we feel that it really completes the circle both emotionally and economically.
–
We firmly believe that creating meaningful personal relationships goes beyond any sort of efficiencies technology can create. If this resonates with you, let's talk. Call us (818) 377-7260 or email us at marketing@corpstrat.com.