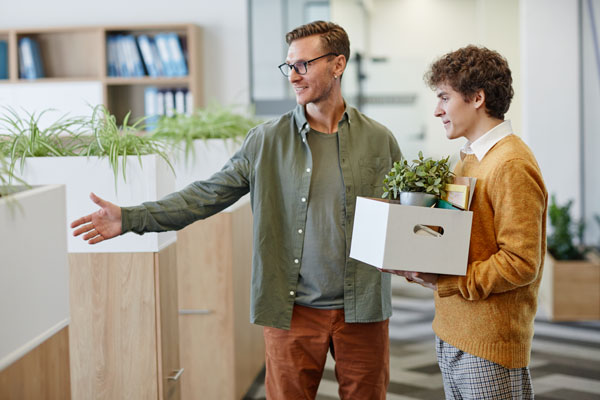 The workplace has been transformed by the pandemic, now employees have higher expectations for compensation, benefits, and workplace flexibility. Due to this, employers of all sizes are facing attraction and retention challenges like never before. Compared to 2021, organizations are experiencing a 3x increase in difficulties attracting employees and a 4x increase in difficulties retaining employees.
Successful efforts to win over new employees can require investments of time and costs that are higher than ever. Most businesses don't have a lot of resources to invest in attracting and competing with large, well-capitalized organizations so it's time to think outside of the box. We encourage you to get creative. Don't be afraid to risk being unique and different in order to attract the talent you need to achieve your goals.
We've put together our top tips to help you successfully attract and retain employees in 2022:
1. Review your Benefits
Health insurance has to be a vital part of your compensation package but don't stop there. Build out a well-rounded benefit offering that will wow your prospective employees. Include vision, dental, life, disability, 401K plans, and more. After you put together this plan, make sure you have ways to communicate them clearly to your prospects.
2. Review Your Recruiting and Hiring Process
Make sure your recurinting and onboarding process is welcoming and engaging from beginning to end. New employees will notice the difference and it will help set the tone for their time at the company.
3. Offer Bonuses for Employee Referrals
Expand your recruiting to include your employee base. Offer employees a cash bonus for referrals that are hired to the team. If your employees love where they work, they'll be motivated to refer their friends.
4. Focus on Developing Your Employees
Include educational reimbursements, extracurricular learning, and skill advancement opportunities in the areas of their interest.
5. Establish a Hybrid Work Environment
There's no escaping it, flexible work environments are the new normal. Create a clear hybrid work policy that allows for flexibility between in-office and remote work when an employees' positions allow for it.
6. Focus on Enriching Workplace Culture
Continue to work on your workplace culture for employees who come to the office. Help your team foster community by encouraging friendship. This can include free lunches, team happy hours, or company-wide social events that help to bond your staff together and build camaraderie.
–
Need help with improving your company culture? Contact us at marketing@corpstrat.com