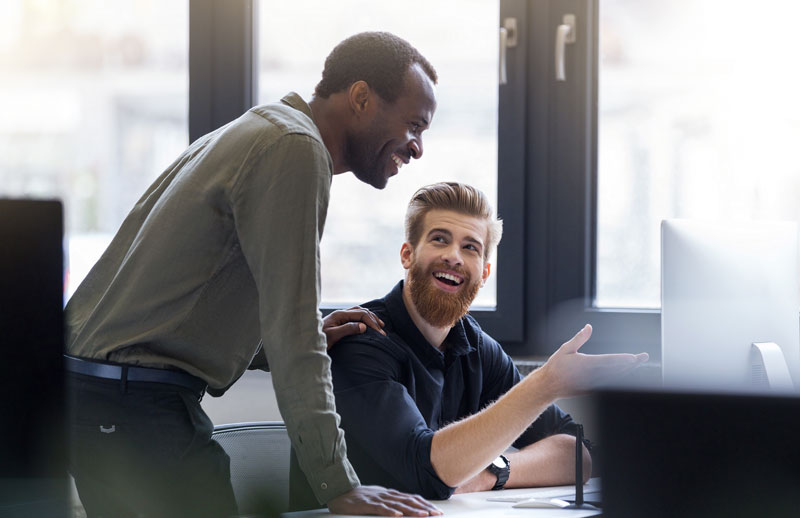 Open Enrollment is just around the corner and it seems like every company is trying to get their hands in your pocket. Whether it's Payroll companies, software companies, retirement companies, plan vendors, or companies like ADP and Paychex, everyone has a "better solution" that they want to sell you. Upon closer examination, these "better solutions" all lack a piece that is generally critical to your business. 
What if there was one place where you could manage it all: your "people" business processes, Employee Benefits, and Human Resources?
That's where CorpStrat comes in. We can help you streamline your Employee Benefits, Human Resources, and Payroll to one location to make your life easier. Streamlining is an extremely effective tool that we believe will help simplify your life. 
Here are some benefits of bringing your HR and Payroll into your Employee Benefits:
1. Personalized support.
No more wasting an entire day calling multiple companies and STILL not getting the answer you need. By streamlining your HR and Payroll into your Benefits, you call one number and reach someone who knows and cares about your business. Also we have a variety of experts on our team, from insurance to Human Resources, to Employee Benefits.
2. A comprehensive approach to your Benefits.
No more expensive piecemeal solutions that all don't do what you actually need. We'll help manage all the complexity and ensure compliance so you don't have to stress.
3. Benchmarking gives you complete confidence.
Your CorpStrat advisor is working with hundreds of other employers so they know exactly what's happening in the marketplace. You get real-time benchmarking, not last years' assessment, so you know you're being presented with the best options.
4. Cutting edge products.
We are in the trenches with carriers and underwriters daily. This means we're constantly gaining insights into the best ways to use and design plans, which helps us deliver the best, custom plan for you and your team.
5. Coordinated approach to growing your business.
At CorpStrat, we're not just passive participants. We strive to be a part of your advisory team and seek to collaborate with your professional advisory team, especially when there are tax or legal aspects to address.
–
If you don't currently work with us on Benefits or Payroll and you are still dangerously using Google to find HR answers, reach out to us. What we are offering could potentially help save you money, time, and make your business more effective. We take pride in being hands-on, non-call-center partners that are committed to helping employers manage their most important assets: their people.
Email us at marketing@corpstrat.com today.