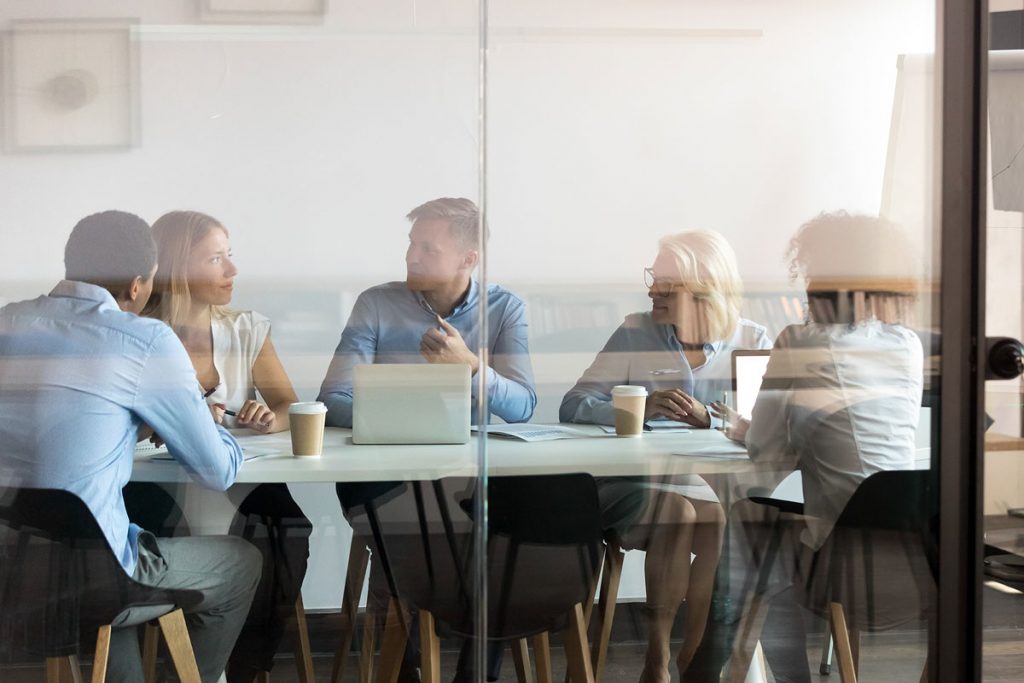 Are you looking for a benefits and HR solution that can help your employees make better decisions, conduct faster enrollments, and make changes on the fly with 24/7 access?
If your answer is yes, then it's time to take your employee benefits enrollment paperless. There has been a large shift by employers away from paper and towards paperless benefit enrollment systems, but with the events of 2020, this has accelerated tremendously. Going paperless can sound daunting but we've found a way to make it hassle-free and mobile-friendly with a software that makes online enrollment easy. Let's talk about online enrollment.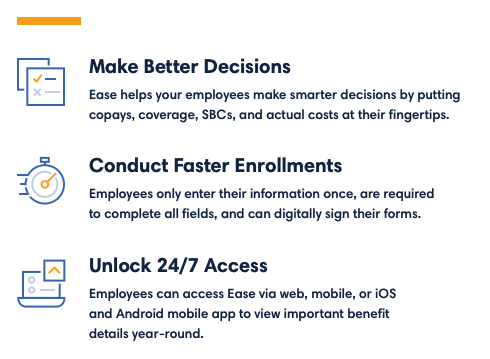 1.  It Helps Ensure Your Employees Have a Flawless First Day
No more wasting hours collating, auditing, scanning, and filing paper forms for every new hire. Also, no more burying Employees in a mountain of paperwork the second they start. Electronic enrollment makes it easy. All you need to do is enter the new employees' information and in just a few minutes, new hires can complete their forms and set up direct deposit forms, all online.
2. It Simplifies Enrollment for Everyone
Tired of manually determining eligibility or having to distribute stacks of brochures to help employees understand and compare plan details? With electronic enrollment, simply send employees a unique login for their company benefits account and they can log in to make selections. Once logged in, they'll be able to browse just the benefits they're eligible for and calculate the cost per pay period.
3. It Makes Benefits Elections Easier Than Ever
During enrollment, if chasing down and auditing paper forms or decoding illegible handwriting is taking up a bulk of your time, something's got to give. Not only are you left frustrated and overwhelmed, employees might be unsure if they've made a good decision. Electronic enrollment brings it all online so there's no confusion and employees are empowered to make good benefits decisions because they can easily comparing options and plans.
4. It Gives Employees Easy Access
When you use electronic enrollment, employees get 24/7 access to their benefits information and makes it easy to update information on the fly. This means no more dealing with lost ID cards or billing problems, they can access all their information year-round via the desktop or mobile app.
5. It Offers Robust Reporting and Metrics
For many HR teams, building reports and graphs across multiple excel sheets with different deliverables to different teams is the bane of their existence. Electronic enrollment lets you automatically generate and view standard reports, and empowers you to create custom reports for plans, enrollment summaries, beneficiaries, and more!
–
Interested in switching to electronic enrollment? Let's talk. Give us a call at (818) 377-7260 or email us at marketing@www.corpstrat.com?