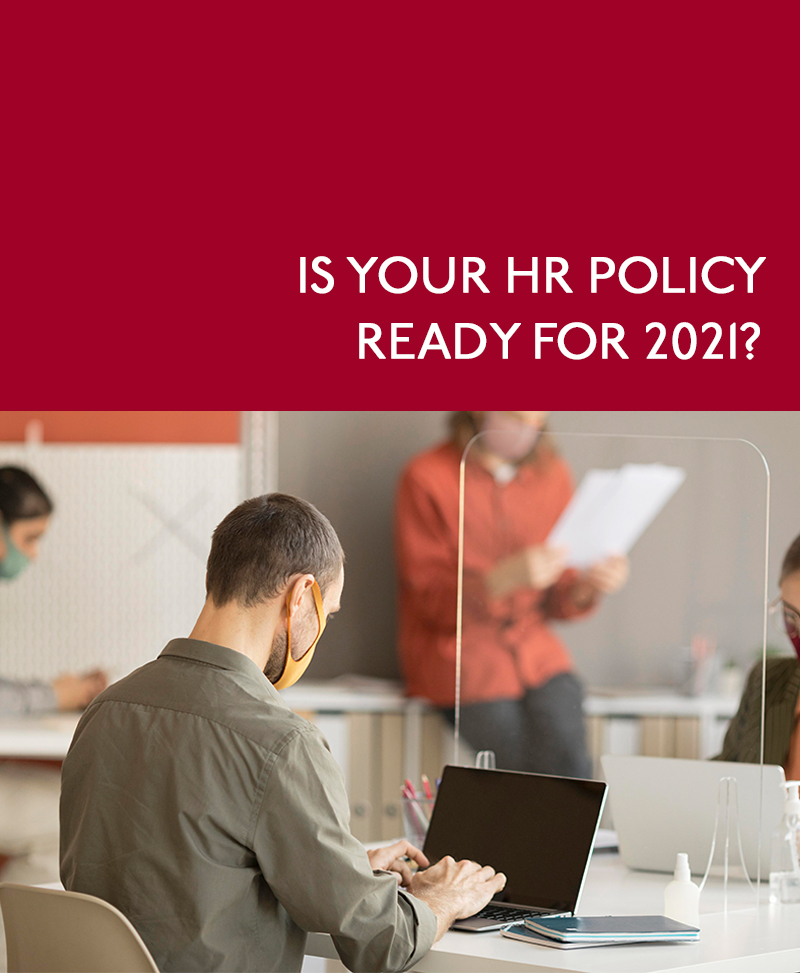 Happy 2021, from our CorpStrat family to yours! As we dive into the new year full force, it's incredible to reflect on how much our world has changed. It goes without saying that COVID-19 has transformed our lives and our workplaces by extension. That's why this year, more than any other, it's so important to make sure that you're set up for HR success in 2021. We're here to help you with that.
Most people only think about HR when there's a major compliance issue, but this is the worst time to find out your HR policy isn't properly updated. Don't let this be you. Here are our top 5 things you should do right now to make sure your HR policy is set up for 2021:
1. Make Sure Your Team Gets Sexual Harassment Training
Recently California enacted a series of laws that strengthened the state's protections against workplace harassment. California used to require employers with 50+ employees to complete required training every other year, it's now 5+ employees and the deadline to complete the training was January 1st 2021. If you haven't completed this training, let's talk. At CorpStrat, we offer affordable Sexual Harassment Training for every company size, from 3-300+.
2. Update Your Employee Handbooks
Has your handbook been updated or reviewed recently? If not, it may not accurately reflect your company's policies, leaving room for confusion and major compliance issues. Take the worry out of it, sign up for a free consultation.
3. Learn About Policy Changes Made Due to COVID-19
COVID-19 has changed so many things we may have taken for granted. Are you familiar with the new laws and have your company policies changed in accordance with these laws? If you're hesitating to answer, schedule a call with us, we can absolutely help you.
4. Get An HR Audit
How can you set up your company policy if you're not clear on what your exposures are. If you haven't had an HR audit done in the last year, we'd advise you to get one as soon as possible to avoid red flags.
5. Rethink Your Strategic Initiatives
Are you and your employees up to date on performance reviews, job descriptions, etc.? Talk to one of our HR experts to make sure you're on track and doing all you can.
–
At CorpStrat, our HR experts will guide you through setting up your HR policy for 2021. If you're interested, let's talk! Call us at (818) 377- 7260 or email us at marketing@www.corpstrat.com