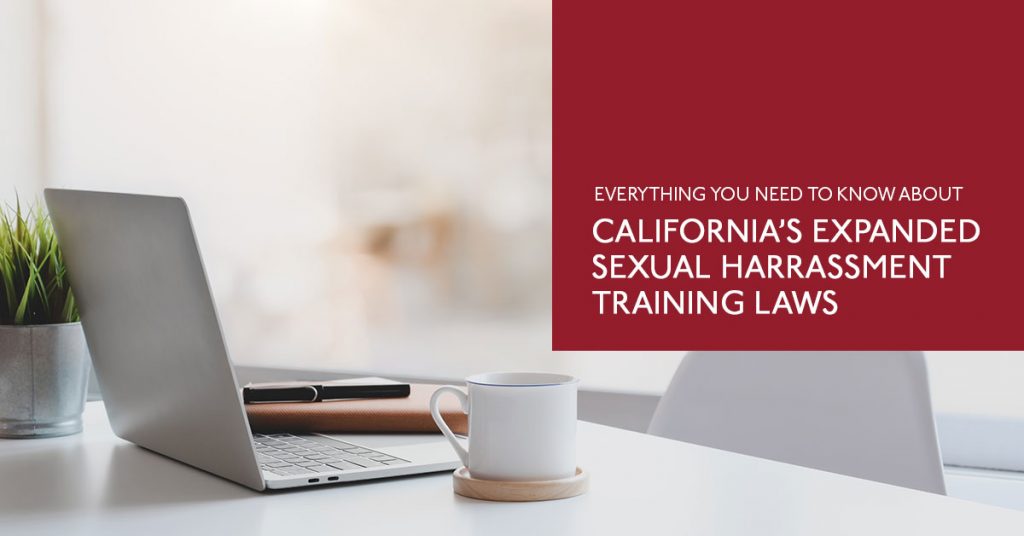 On September 30th, 2018, California enacted a series of laws that strengthened the state's protections against workplace harassment. California used to require employers with 50+ employees to complete required training every other year. This has changed and the deadline to complete the training is fast approaching. Read on to learn more.
What are the new requirements?
Starting January 1st, 2021 the new law:
Requires employers with five or more employees in the state to provide sexual harassment prevention training to all employees.
Expands and clarifies employer liability for workplace harassment
Prohibits employers from entering certain agreements related to sexual harassment and other unlawful acts in the workplace.
How does this affect me?
All California employers should become familiar with the new laws and ensure that each of their employees receive the required training by the end of 2020. Going forward, Sexual Harassment Training is required within six months of when each employee assumes a position. Employers must provide the initial training after January 1st, 2019.
What does this mean for temporary employees?
There are also new requirements for seasonal and temporary employees. For these employees, the employers must provide the required training within 30 calendar days after the employees' hire date or before the employees have worked 100 hours, whichever comes first. These new rules will be in play starting January 1st, 2021.
What is the expanded employer liability for workplace harassment?
Employers may also be held liable for nonemployees' acts of any type of unlawful workplace harassment. An employer may be held liable if:
A nonemployee commits harassment against any of the employers' employees, applicants, unpaid interns, unpaid volunteers or people providing services pursuant to a contract in the workplace.
The employer knows or should have known of the conduct
The employer fails to take immediate and appropriate corrective action.
Make sure you're up to date with all the new requirements so your company remains compliant. Sign up for CorpStrat's Sexual Harassment Training today!
At CorpStrat, we offer affordable Sexual Harassment Training for every company size, from 3-300+. If you're interested, let's talk! Call us at (818) 377- 7260 or email us at marketing@www.corpstrat.com.