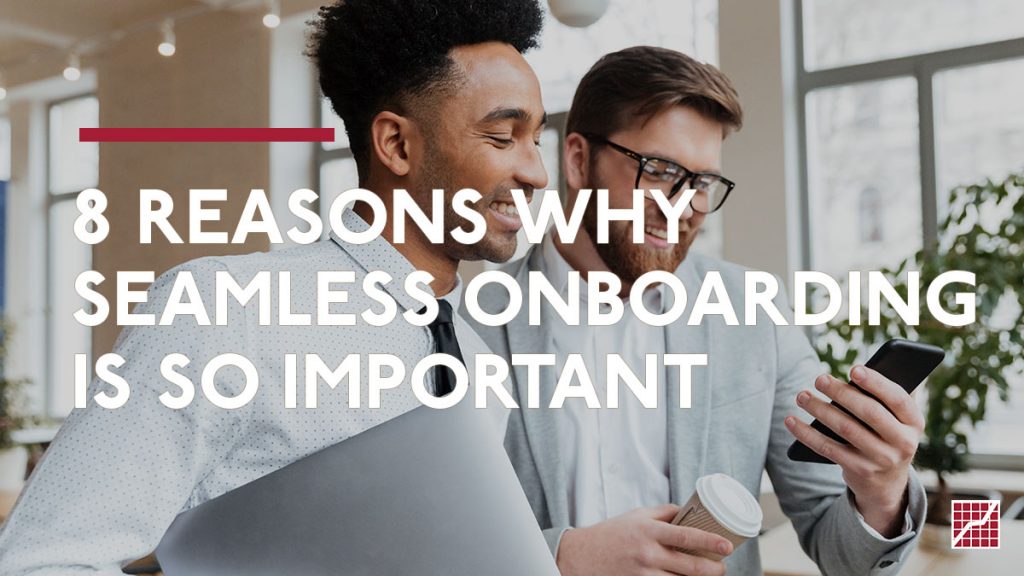 Believe it or not, not so long ago companies had to store their paperwork in massive filing units that took up valuable office space. When an employee needed a document, HR teams had to go fishing for it in an interminable sea of paper. If something went missing, it could lead to major compliance issues and leave employers vulnerable to law suits.
Thanks to new technology allowing for powerful mobile apps, those days are mostly behind us. However, many companies still aren't using the most efficient onboarding systems. Some have a general onboarding system but it's not connected to payroll. Others have paperless onboarding but it has a clunky UI and information isn't stored in a single database, leaving room for error and documents falling through the cracks. With our Workforce Ready, all-in-one solution: onboarding is connected directly to Payroll, employees can use a single login to keep things streamlined, and everything is stored securely in a single database.
Here are 8 ways our Workforce Ready platform can make onboarding completely painless:
1. It'll save you a tremendous amount of time.
Our platform features a powerful desktop and mobile application that allows HR teams to easily and immediately generate documents and send them to employees. This mean no more running to and from the printer or using a third party app that you then have to upload into the system.
2. It'll save you valuable office space.
Employers don't have to store a thing. This means no more dedicating entire rooms in your office for storing paperwork or hard drives. It also reduces the anxiety of forms getting lost or misfiled, which can quickly snowball into a bigger compliance issue.
3. It'll make connecting new employees to payroll a breeze.
A big inconvenience for HR teams we see is when their onboarding platform and employee HR portals aren't connected with their payroll. We think it's extremely important for onboarding and payroll to be connected through a single datapoint entry because it eliminates the possibility of mistakes and delays. Our Workforce Ready platform stores everything in one database making it easy for HR teams and guarantees no confusion or delayed payments for employees.
4. It'll make it easy for employees to access their documents.
With the Workforce Ready app, employees can access their onboarding documents any time and any where through their portal. This empowers your employees and offloads work from your HR team's plate.
5. It'll keep your managers accessible and accountable.
Many employees who leave a job do so because they have issues with their direct manager. By using an efficient employee onboarding and tracking system, employers can ensure their managers are efficiently leading and motivating their team members by using the app to bake in evaluations and performance benchmarks  at designated times.
6. It'll offer your team a more personalized experience.
Surveys have shown that going paperless can actually reduce turnover rates. Companies that have effective onboarding procedures save money by retaining up to 50% more new hires. When your team members feel empowered and in the know, they're more likely to be satisfied with their work environment.
7. It'll make sure they can get to work faster.
The sooner your new hires can get to work, the sooner they can start contributing to and getting to know the team. Employers that haven't adopted paperless onboarding might be wasting their new employees' valuable time by having them mired in paperwork before they even know where the coffee maker is. Having a powerful web and mobile application like Workforce Ready means HR can send documents and checklists, employees can immediately sign what they need to, and those signatures are stored in a single cloud-based database.
8. It'll help with efficiency and compliance
It's simple: electronic onboarding ensures compliance, which protects your business. The onboarding app basically force employees to complete each step before they can move on. This means that if your company gets audited, it'll be easy and straightforward to present all the relevant paperwork and show your company is compliant.
–
Need help setting up seamless onboarding? Let's talk! Email us at marketing@corpstrat.com.