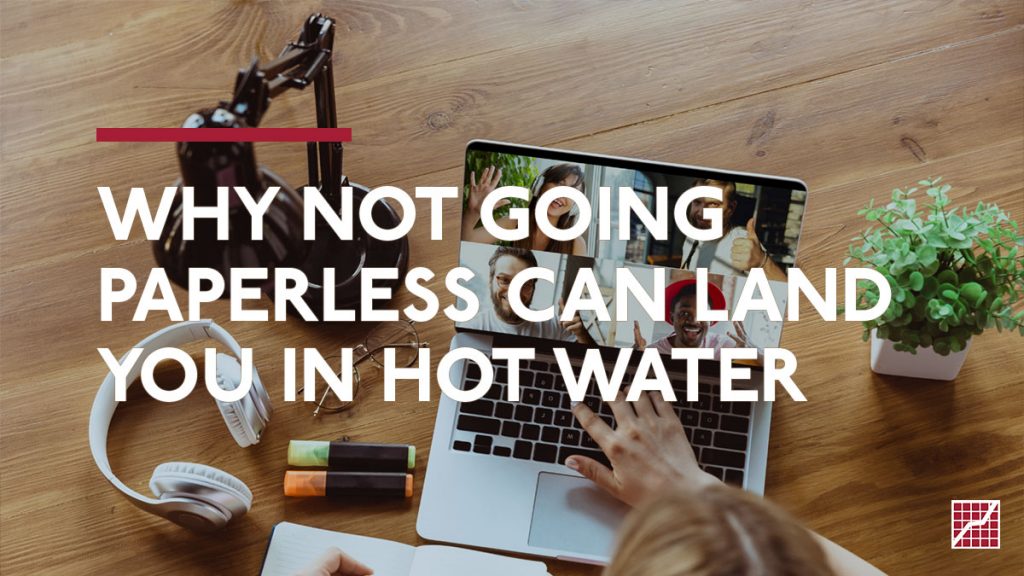 When it comes to your people management systems, are you in iPhone or a flip phone?
If you haven't gone paperless, your company is stuck in the past. It's time to avoid major headaches, increase employee satisfaction, track time & attendance in a single database, and make onboarding a breeze with Workforce Automation. You may be thinking, "isn't going paperless a hassle?" We'd say by not going paperless, you're leaving your company at risk for potential law suits, compliance issues, and major fines. If you ask us, that sounds like a MUCH bigger hassle.
Setting up Workforce Automation will ensure that:
1. Onboarding doesn't have to be a time suck.
Onboarding no longer has to be a tedious process that spans a few days. Switching to a cloud-based database with a powerful web and mobile application makes onboarding a breeze for both new hires and for the HR department. With workforce automation, the new employees know exactly what forms they need to sign, the signatures are stored in a secure database, and documents never go missing. Also HR teams can rest easy that employees can't claim they didn't sign a document or weren't made aware, everything is easily accessible and laid out in easy to understand checklists.
2. Time and attendance is ALWAYS accurate.
Tracking accurate time and attendance is more critical than ever. Take punching-in and punching-out into the 21st century with a powerful mobile app that allows your employees to clock in and out once they're within a certain distance of the office or work site. California has especially stringent labor laws so as an employer, going paperless with time and attendance means you can pull a report on your workforce attendance in just a few minutes.
3. No one's missing out on PTO days.
Nothing benefits a company more than having a motivated team. Part of maintaining employee engagement is to make sure they're taking their PTO days and getting the rest they need to reset. Give employees visibility into their accrued hours via a self-service portal they can access from anywhere. Having transparent PTO accrual and usage hours ensures that PTO is properly paid out and reduced against balances.
4. Benefit enrollment is easy and your team has exactly the plan they need.
Benefits don't have to be a headache for HR and confusing for employees. With an automated application, you're able to offer your employees clear guidance on their benefit options. Once they choose their option, enrolling is simple and straightforward. Sometimes employees drag their feet on signing up for benefits, by going paperless, HR teams will know exactly who has yet to sign up, and can easily send a gentle reminder. Finally, going paperless protects the company by maintaining a reliable record, employees can't come back and say they weren't made aware or were never offered benefits.
5. Important forms and documents don't go missing.
In the past, it was common for companies to have entire storage rooms dedicated to keeping paperwork. Nowadays, HR teams may keep a combination of hard copies and hard drives with computer files. This often leads to important documents getting lost, deleted, or simply overlooked. When important documents go missing, it can mean costly consequences if you're faced with a law suit. Going paperless allows you to keep all mandatory files on current and past employees, all on line and easily accessible for employees and HR. No more taking up unnecessary office space and no more worrying about compliance.
6. Communicating important changes (like COVID-19 policy updates) is simple and no one misses the memo.
Failing to have an expedient way to communicate rapidly changing policies, like ones pertaining to COVID-19, can cause compliance issues. Not only does it keep you compliant, it also makes things like updating your Employee Handbook as easy as can be. No more wasting paper by printing out memos or Employee Handbook updates, simple make edits and hit "update" and you and your team are good to go.
7. Even when your entire team is remote, you can continue to build company culture.
Don't forget: people need people! It's been a tough year for company culture as so many teams have gone remote. Adopting workforce automation can actually help you continue building culture while remote. You can share culture building, like employee of the month or promotions, and company mission related information to your team with the push of a button.
8. Employees can access all the information they need on their smart phone.
Employees have come to expect that their information is readily accessible via smart phone and web and not dependent upon one person or email requests, why should their work place be any different? Increase employee satisfaction by up to 183% when you go paperless and allow employees access to edit or check their documents, benefits, and records—any time, any where.
–
Thinking of going paperless and bringing your team into the 21st century? Schedule a call with us. We'll be there every step of the way and make it a seamless transition, using a combination of our cutting edge technology and unbeatable service.