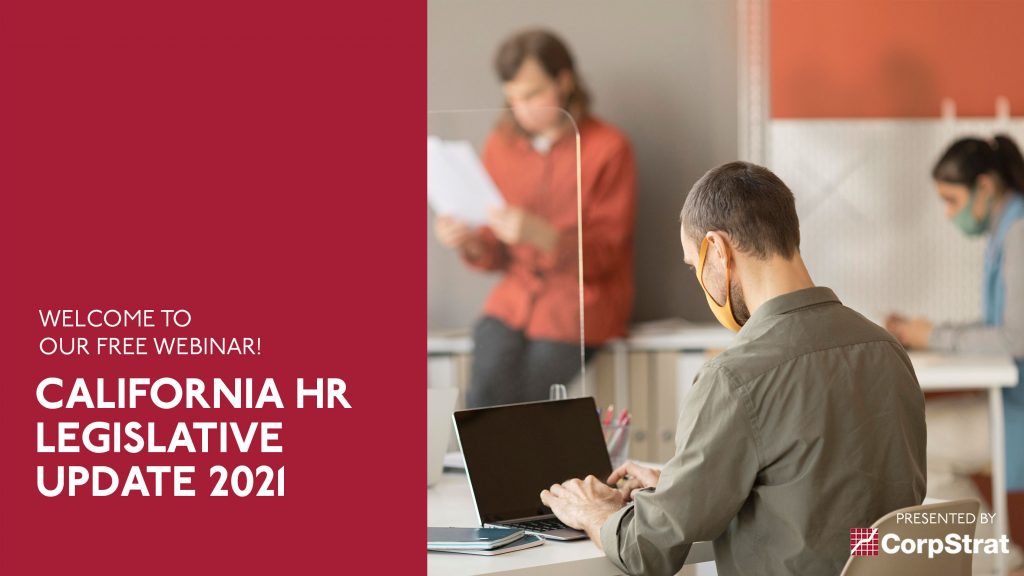 In case you missed it, this week we had a webinar where we talked about everything you need to know for HR going into 2021. This includes various additions due to COVID-19, policy changes, and new laws. Watch the full webinar and download the presentation PDF below!
Download the webinar presentation here: CA Legislative Update (2021) – WEBINAR
–
If you have any additional questions, please reach out to us at marketing@www.corpstrat.com.