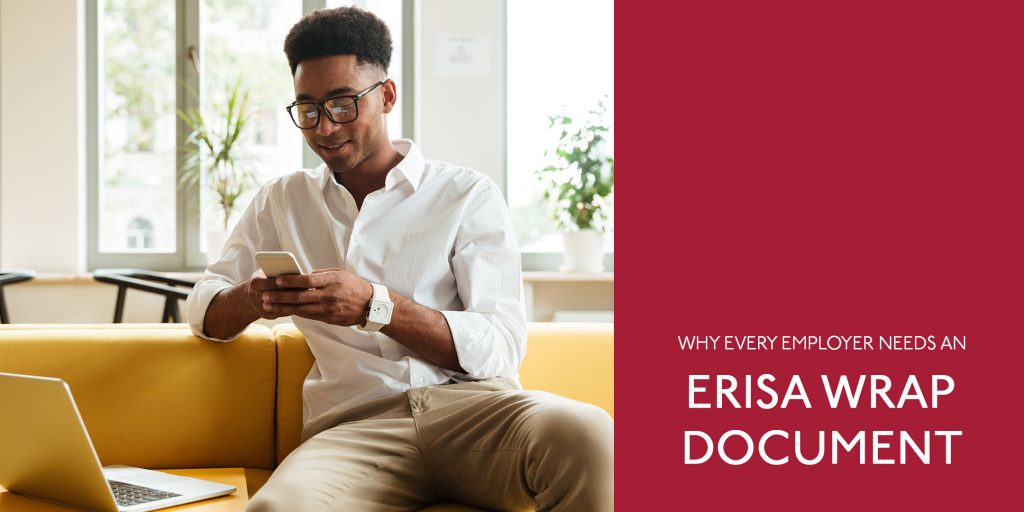 Heading into audit season, a simple and cost effective solution to ensure your documents are prepared correctly is having an ERISA Wrap Document. Including a wrap document will mean if there's anything missing in your insurance policy or coverage certificate, this one document will supplement the information necessary to comply with ERISA. It's a bit like playing defense, it's nothing flashy but when you need it, you're so glad you're covered. Plus, at less than $500 a year, it's the easiest way to save yourself a ton of headaches.
What is ERISA?
Employee Retirement income Security Act (ERISA) is intended to protect employees who are counting on retirement benefits or pensions promised by their employer.
ERISA sets guidelines and rules for how employee retirements funds must be managed, it puts strict guidelines in place for when and how employees can earn a non-forfeitable interest in promised pension benefits.
Every employer who maintains a health and retirement plan is subject to ERISA and must have a separate written plan document.
What is an ERISA Wrap Document?
It's a relatively simple written document that "wraps" around the insurance policy, coverage certificate, or plan booklet.
It describes the participants' rights, benefits, and obligations within their plans as well as the plan's terms and conditions.
By using a wrap document, an employer can satisfy the ERISA Summary Plan Description (SPD) requirement by using this one document for all the health and welfare benefits offered.
What doesn't count as an ERISA Wrap Document:
Summary Plan Descriptions (SPD)
Certificate of Coverage
Summary of Benefits
Copy of the Master Contract
Why Do I Need An ERISA Wrap Document?
Using a wrap document is an easy, cost-effective way for employers to show auditors that they're in compliance with ERISA and other laws affecting the employee benefits they offer.
The penalties for not having one are very steep.
Without one, the company is left vulnerable to costly lawsuits.
–
If you don't have an ERISA Wrap Document or your company's ERISA Wrap Document is outdated, schedule a call with us now. We can help.