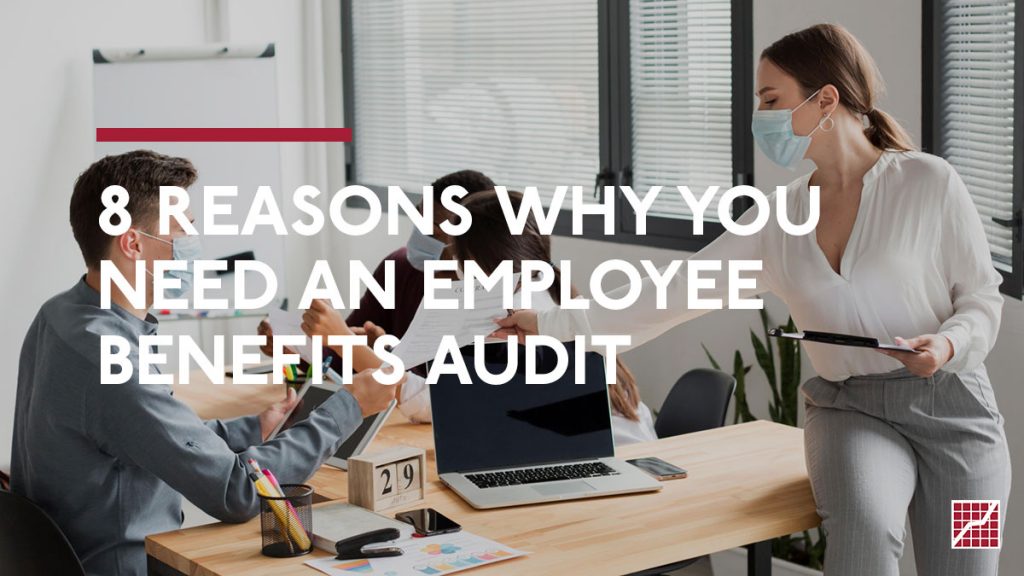 When's the last time you took a hard look at your Employee Benefits? If you're running your Employee Benefits the same as it's always been, you could be missing out on major cost-saving opportunities. We'd highly recommend getting an Employee Benefits Audit to make sure you're not missing out on hidden benefits.
During an Employee Benefits Audit, we take a close look at your current offerings and work with you to create an efficient solution that's better for your organization. Read on to see eight reasons why you should get an Employee Benefits Audit as soon as possible.
1. You're not communicating clearly with your employees.
The technology around Employee Benefits continues to improve, we can connect you with better platform tech that can offer your employees a better experience and make it easier for you to communicate benefits plans to your employees more clearly.
2. You're overpaying for the wrong benefits
A benefits audit can help you identify areas to improve your plan benefit, save you money, and reconfigure your total benefit package. Choosing to just go with a standard package can cost you—narrow networks and subtle benefit design differences can add up to big savings.
3. You're not taking advantage of tax opportunities
If you're not taking advantage of tax opportunities, you're leaving money on the table. During an Employee Benefits Audit, you'll work with an experienced benefits broker who knows their way around the various tax benefits.
4. Your Employee Enrollment Experience Isn't Great.
Employee satisfaction is so important and surveys show that when the benefits enrollment experience isn't approachable and easy to use, employee satisfaction begins to trend down. A benefits audit can help you find where your tech is lacking so you can take advantage of the best technology in the market to produce the best enrollment experience possible for your staff.
5. You're not sure if you're compliant.
Why stay up late worrying if you're compliant. After a quick audit, we can ensure that you are compliant with COBRA, ERISA and other areas of exposures employers need to cover.
6. Your Team is Work From Home and Benefits details aren't being communicated.
There's no question, COVID has changed how we work. Now that most employees are working from home, it's more difficult to make sure the value of your benefit program is being recognized. Not only are there benefits you can add to your package, designed for remote teams, there are also new tools that can help you better communicate with your employees, virtually.
7. You're putting off a Benefits Audit because you don't have time.
Don't wait until enrollment is around the corner to do a benefits audit. You might be putting off big savings and you'll be rushed to enroll may not have enough time to do critical analysis.
8. You don't want to be met with hefty fines or costly litigation
Rules, policies, and plans are constantly changing, if you don't do regular audits of your employee benefits package, you could be met with hefty fines or costly litigation. As an employer, you're a fiduciary, which means you have compliance and legal obligations that can cost you if you fail to comply, communicate, and file.
–
Need an Employee Benefits Audit? We can help you with that. Email us at marketing@www.corpstrat.com or schedule a call with one of our experts today.