We deliver the HIGH TECH + HIGH TOUCH solutions your business needs to succeed.
Our elite team of advisors have 30+ years of experience. We work hard to offer you innovative ideas with impeccable service.
Get Started
No more getting bogged down by low-priority tasks.
For over 25 years, we've been helping our clients stay ahead of the curve with top-notch tools  and state-of-the-art technology. We're here to streamline your workflow and take care of the nitty gritty so you can focus on what's important: growing your business and taking care of your people.
Employee Benefits
Nothing is more important than taking care of your people. We work to provide our clients with the most cutting edge benefits at the most competitive rates. We take the time to get to know the needs of your team and work with you to design a bespoke benefits plan that simply fits perfectly.
Insurance
From Executive Planning to Disability Insurance, Business Continuation Planning to Long Term Care Insurance, we'll help you assure a plan and path for the unexpected and unplanned. Many professionals will simply offer you a run-of-the-mill insurance solution and call it a day. It's no surprise that these solutions fail when you need them most. We do things differently: our experts are passionate about understanding your specific needs and structuring a creative solution that's perfectly tailored to them.
Payroll
Let us worry about payday. With our on-demand service, you'll feel like you have in-house payroll service. Our easy-to-use Payroll solution features seamless integration, concise reporting & a dedicated representative who always answers when you call.
HR Management Systems
Are you still relying on paper? It's time to go paperless. Our Workforce Automation solution streamlines all employee lifecycle events into a single database that connects payroll and employee benefits into one system that has a powerful mobile application. Our HCM solution can help you conduct faster enrollment, increase employee retention, automate tedious processes, and stay compliant.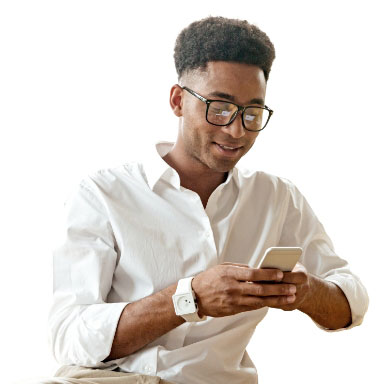 Get your free demo
Check out our 20 minute video demo
to preview our cutting-edge technology
Don't take our word for it.
Christa W.
Our firm has worked with CorpStrat for over 20 years.  We've always received excellent products, pricing, and service. They simplify the process and lessen the headache of trying to find the best insurance for our company.
Christa W.
Gary S.
I would 100% recommend CorpStrat when you need to get things done right the first time. Whenever there is a problem with a claim, they take care of dealing with the Insurer, which has been a big headache with other brokers I have used in the past.
Gary S.
Stephanie S.
My law firm has worked with CorpStrat for many years. We are always pleased to learn how much value we receive from CorpStrat's efforts on our behalf. Because of CorpStrat, we are able to offer an excellent benefits package to our employees.
Stephanie S.
Rox G.
I transferred our Payroll and Human Resources/Benefits functions for 100+ employees from a nationally recognized payroll company to CorpStrat almost two years ago. No matter the issue, I can reach someone within minutes either by phone or email.
Rox G.
Scott C.
CorpStrat has always been the best when it comes to customer service.  I switched several years ago to CorpStrat and it was one of the best business decisions we made.  We have recommended them to several other friends and clients—that is how good they are!
Scott C.
Brenden B.
I've been working closely with CorpStrat for nearly 10 years and have nothing but remarkable things to say about them and their organization. Their attention to detail, core values, and professionalism in the insurance workspace is unmatched in my years in the business.
Brenden B.

Request a Consultation
Let's talk. Schedule a call with one of our experts today.